Recipes: Island Gold Blue Mussels
Steamed "Island Gold"
Mussels with Wine
Prep time: 2 minutes
Cook time: 5-6 minutes
Go to recipe >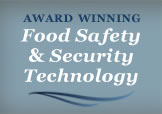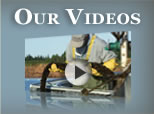 Prince Edward Aqua Farms
Prince Edward Aqua Farms of New London, Prince Edward Island has been processing top quality shellfish since 1989. Our
Island Gold Blue Mussels
are enjoyed in homes and in fine dining establishments across North America and beyond, along with our quality PEI Oysters, PEI Clams, and PEI Quahogs. Prince Edward Aqua Farms has access to some of the most ideal growing and harvesting conditions available that Atlantic Canada has to offer, such as the scenic Malpeque Bay. These natural bays provide the best environment for rope grown blue mussels, offering top quality, hearty mussel meats
harvested year-round
.
Island Gold blue mussels marketed by Prince Edward Aqua Farms have gained a worldwide reputation for
nutritious
and delicate meat, rich in flavour and nutrients, that can be prepared in a number of ways: steamed, baked, breaded, stewed, or tossed in a salad. From home cooks to culinary chefs, Island Gold blue mussels are a favourite as they are so easy to prepare and even easier to enjoy.
Click here to try our select recipes.
Always striving to offer the best
quality shellfish
, Prince Edward Aqua Farms has expanded several times in recent years resulting in the most modern and efficient shellfish processing plant in Prince Edward Island, Canada. Along with technical improvements, the company's dedication to innovation is matched only by its
environmentally-sound practices
and procedures. Prince Edward Aqua Farms is dedicated to preserving environmental harmony.